Christmas at Belle Vue
December 11, 2021 @ 11:00 am - December 19, 2021 @ 4:00 pm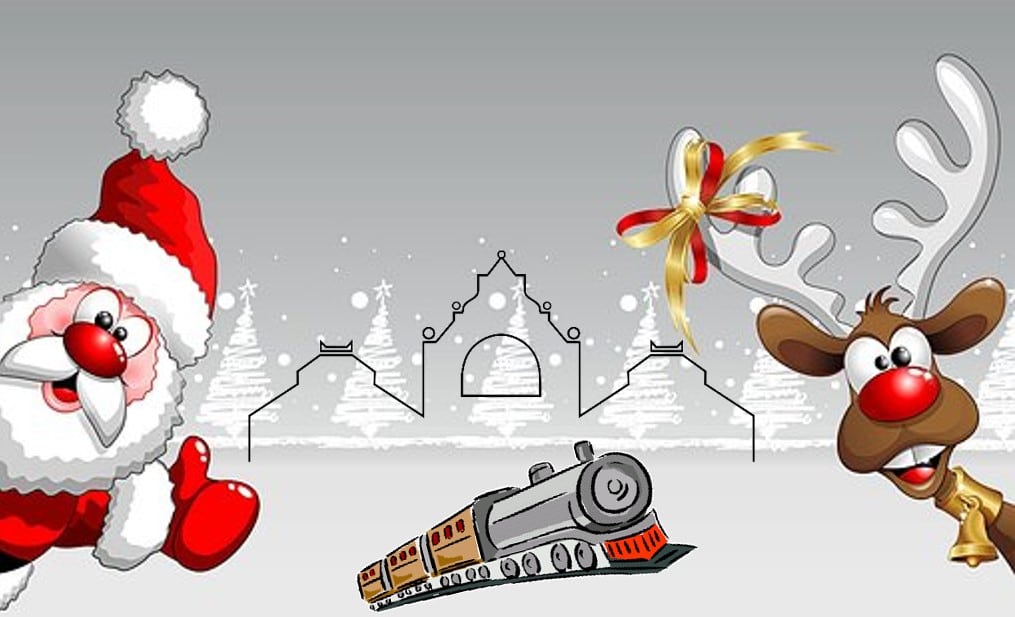 An exciting and action packed Christmas is coming to Belle Vue this year.  Apart from the two day Christmas Market, Santa has booked four days out of his busy schedule to visit us.  He is bringing his mischievous elves along as he inspects our Polar Express themed grotto.
Tickets are now on sale and you can book up to two children per slot.  Each ticket is £7.50 per child and this will get you and one adult to come along to see Santa, get a little gift and have time to play games with the elves.  Please note the grotto is on the mezzanine and you need to be able to climb the spiral staircase as the lift is out of action.  However, we can help and we guarantee you a lovely visit and happy experience.
We will be offering kids festive lunch boxes at £6 over the Christmas period and especially when Santa is with us.   Dates you can book to see Santa:  11th, 12th, 18th and 19th December between 12 noon and 4pm.
If you're looking for something a little different as a gift this year, why not try one of our Afternoon Tea Vouchers. They can be purchased at the tea room for £15.00 per person or online here. We can even send them directly to the recipient or you can pick up the card and voucher. Each one is valid for 12 months.
Boxed and delivered afternoon teas can be arranged by telephone or booked online here and delivered to your friends and family. Why not surprise someone today. £15.00 per person and delivered free.
Tickets £7.50 per child.
Every Season is one for giving
As we have done every year whilst being at Belle Vue, we will open our doors to celebrate Christmas Day for a festive drop in. Come and join us for light refreshments and a chance for us to thank you for your support during 2021.
Every day can be a day for giving. We offer a subsidised Buy a drink for a stranger. Sometimes people walk past us because they cannot afford a cuppa. We would really like for them to sit and relax and partake in a cuppa for free. Over the past few months, over 30 drinks have been purchased by well wishers and most of them have been taken up as a voucher by someone in need.
The Park is for the public. It isn't ours so we want to offer our assistance to make the most of the park by the residents of Newport and visitors too. Any ideas you have can be thought through together. There are opportunities to use the bandstand for a variety of activities. You just need to contact Jan on 07737 630657.
Book a Ticket