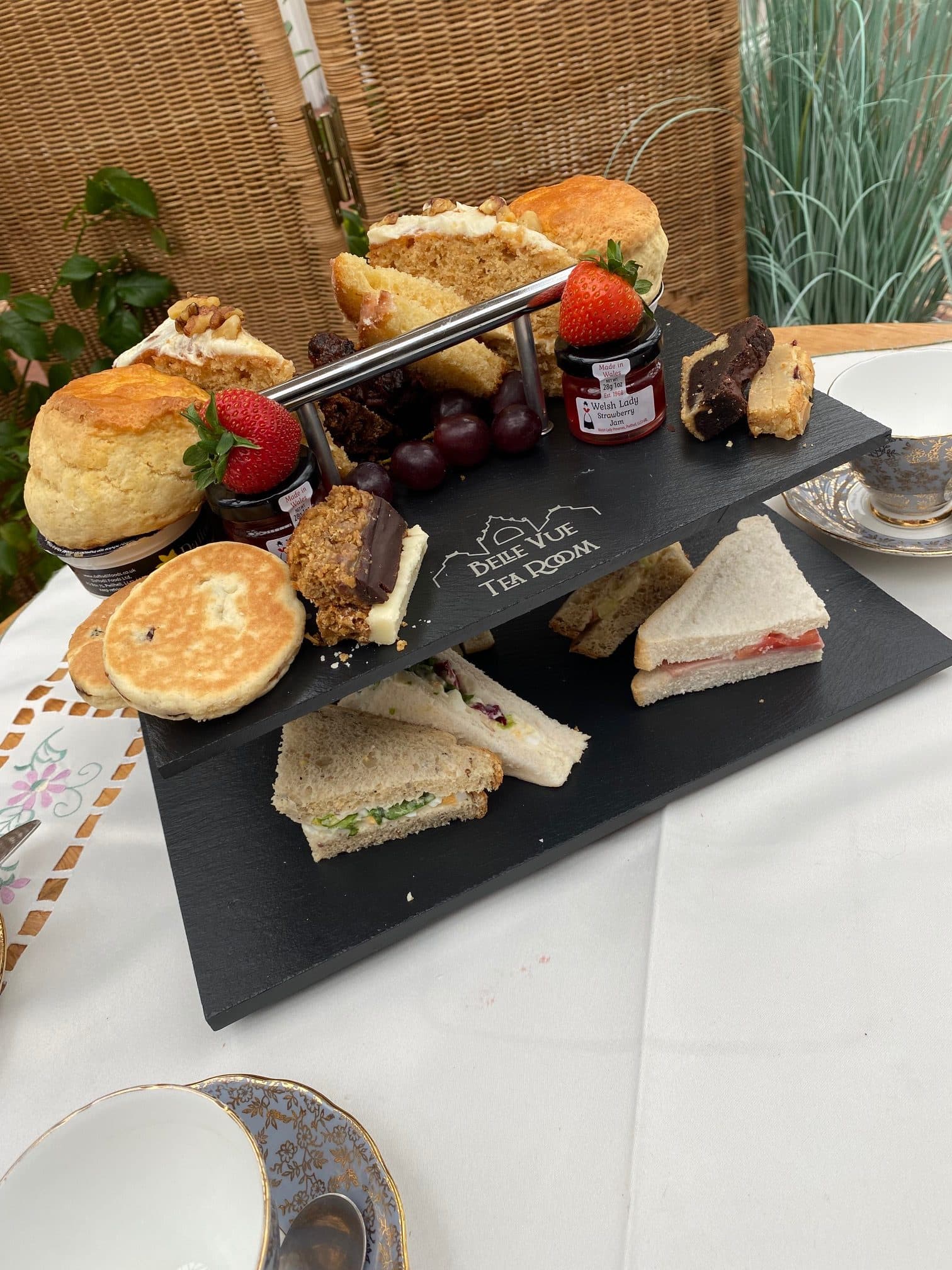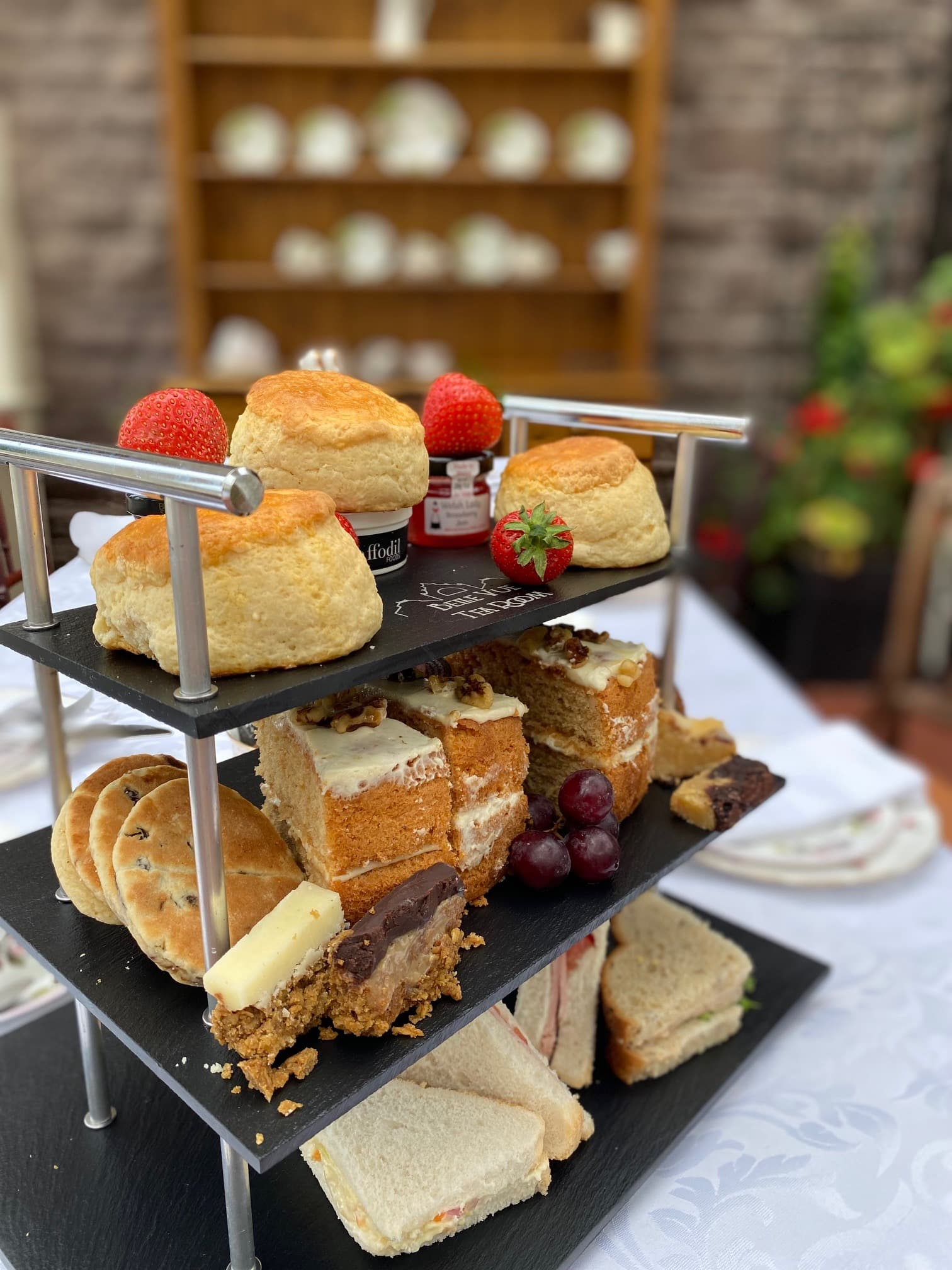 Afternoon Tea
Our beautiful conservatory plays host to afternoon teas every day from 2.00pm.
Your booking can be made and paid online for two or four people. If you require a larger group then indicate you wish to bring others with you in the fields provided.  For a booking of 6 or more, it is best to telephone 07737 630657. Also if you have specific dietary requirements you can indicate in the fields available on the booking form.  Any changes need to be notified via email or text by noon the day before your booking otherwise the original order requirements will be prepared for you.
Our afternoon teas consist of a selection of small sandwiches, finger rolls or wraps filled with vegetables, meats, salads and condiments. A generous wedge of home made or artisan cake accompanies the sumptuous fruit scones served with clotted cream and local jam. Our Great Taste Award winning bara brith teamed with  home made welshcakes is topped with fresh seasonal fruit and brownie bites.
Afternoon tea would not be complete without a steaming pot of our signature blend coffee or leaf and bag tea from a wide choice available in the tea room. We like a bit of tradition so our teas are served in vintage bone china over a pretty linen tablecloth.
We will always do our best to adapt to suit your needs providing we know in advance.
If you wish to have the afternoon tea boxed in our special Belle Vue boxes and delivered within a 6 miles radius of Newport, we can do that too!
We have served many boxes for special occasions including Valentines Day, Mothers Day etc.
Once booked online, you may add other people or modify your order providing we receive instructions at least 24 hours before your arrival.  As you can imagine, we use fresh ingredients and begin to prepare teas late mornings so as to avoid our lunchtime busy period.  You may not always get through on the mobile number owing to us working  but if you text, we can pick this up to make amendments later.  Please understand we are a small tea room with a big following.  We want to please you but we need notice of any additional requirements you may have.  
We love to hear about your experience with us and we welcome learning if something is not  quite to your taste before you leave.  We love seeing great feedback on Google Reviews so if you are happy with your experience with us, please tell others by leaving a 5 star review on Belle Vue Park Tea Room…. not to be mixed up with the Park's Google page. 
We look forward to seeing you. 
Book a Table for Afternoon Tea
Book an Afternoon Tea Collection for 2pm or 3pm
Please call is if you would like to arrange a delivery of afternoon teas for 2pm.