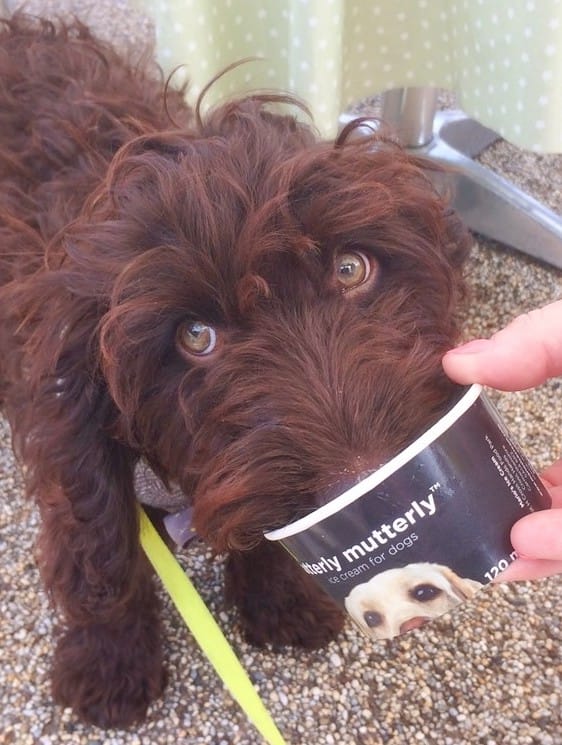 We are dog friendly!
Dogs are allowed indoors at Belle Vue Pavilion in all areas apart from a small area in the tea room. We ask that no more than three dogs are in a room at a time but we have plenty of space and look forward to seeing our four-legged friends.
We love to offer a great selection of dog treats including pup-cakes, dog ice cream and doggy biscuits.
We don't throw away still fresh meat cuts and sausages, we offer them to our doggy friends….and they know it….watch those big brown eyes begging well-trained owners to venture through the front door.